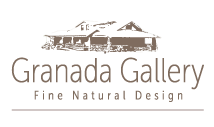 Messel – a window into the Eocene
This collection of Messel fossils was built over 40 years, and is valued as the most comprehensive messel collection in private hands. Messel is a window to the Eocene in the early stages of mammal evolution. With it's special conditions the Messel pit in Hessen, Germany is a unique location to show the biodiversity as well as soft bodied preservation. Bird feathers as well as flying bat skin have been found perfectly persevered here. Messel became a UNESCO heritage site in the early 90's and controversially remains so to date.
These iconic specimens are part of a larger Messel fossil exhibition that will be available for lease by Interprospekt Group.
From Mineral to Jewellery
The mineral to jewellery concept creates a way to re-connect with the origin of our beloved adornments and see the transformation of materials in a unique light. To help us appreciate nature and the elements that created over millions of years the diamonds, coloured
stones, and precious metals that we cherish. Collectors will have the opportunity to see the progression of the raw minerals as they transform into jewellery.
On display in the Gem Room will be an assortment of some of the most elusive and precious gems – combined with bespoke jewellery and rare minerals, to recreate a one-of-a-kind progression from mineral to jewellery.
The Shark Tank – A Journey Through the History of Sharks
Sharks trigger emotions of fear and fascination alike, therefore continuously capturing our interest. Experience a unique presentation of our ocean's apex predator: The Shark. This stunning creature ruled the oceans for hundreds of millions of years, beginning long before dinosaurs and mammals roamed the earth, surviving the great extinctions of the past. This exhibition depicts the extraordinary evolution of sharks through fossil specimens, some never before seen on public display, retaining millions of years of scientific history.
For more information visit: sharktankexhibition.com
A Granada Gallery focus of 2018 is the presentation of a range of Pezzottaite beryls from Madagascar, showcased in a variety of minerals, faceted stones, cabochons, jewelry and objets d'art. Apart from this unique collection we will feature a true highlight; the "Imperial Flame", a one-of-a-kind 332.24 carat Imperial Topaz artistically cut by Alexander Kreis of Idar-Oberstein. Additionally, master gemstone facetor Victor Tuzlukov will show a refined selection of his virtuous work.