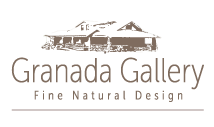 Spanish born artist, Amador Braojos, began his career training as a goldsmith in Madrid. Learning the art of sculpture, he soon established his own studio where he started to combine jewelry design with sculptural elements. In 1967 he founded JADE (Joyeros, Artistas y Disen-dores Espanoles) with the aim to promote and develop new ideas on the jewelry and sculpture stage.
Victor began to facet gemstones in 2000. Since 2006, he is a member of US Faceters Guild, in 2010 he founded the Russian Faceters Guild. Nowadays he is engaged in faceting of top-quality gemstones and creation of exclusive faceting designs. He has taken part in exhibitions around the world and belongs to the most renowned gemstone carvers of today.
Somewhere between finest craftsmanship and art, one can describe Naomi Sarna. The recipient of 23 Spectrum Awards in both gem carving and jewellery design, her work melds metal with fluid natural forms. Naomi has created pieces that are represented in the Smithsonian's permanent collection of American Gems and Private Collections.
The House of Dreher has earned a reputation for creating some of the most famous gemstone animal carvings in the world. Based for generations in Idar-Oberstein, Germany, the Drehers gained much recognition through the St. Petersburg design house, Fabergé. The Gallery is proud to present the work of Gerd and Patrick Dreher, 4th and 5th generation master carvers.
Perry Brent Davis's early studies of design led him to work in the medium of jewelry. Eventually, inspired by the beauty of the gemstones, he focused his artistic interest and in 1980 received a Graduate's Degree in Gemology from the Gemological Institute of America in Santa Monica, CA. Today, Perry's work has been seen in numerous publications and exhibitions around the US, China, and Europe.
Celebrated gemstone artist Andreas Roth is a sixth' generation master carver from the famous village of Idar-Oberstein, Germany. From his and his father's atelier comes the world's largest carved agate, the story of Goethe's FAUST carved in 14 cameos and many other breathtaking masterpieces.
The Granada Collection is a carefully selected, exclusive assemblage of the most valuable natural treasures and unique creations of fine natural design. Our collection provides the appropriate framework for worldwide one-of-a-kind objects that span the gap between geological relevance and contemporary design. From the areas of gemstones, fossils, sculpture work, jewellery and interior décor, these rarities stand out amongst the rest.